Lunch & Loom is an innovative way for the business community to become involved with Passing Hats during their lunch hour. It is a great way for employees to connect and build team spirit, connect, learn a new skill and participate in the wonderful community outreach program.
A representative from Passing Hats will come to your place of business and bring looms for each employee to create a knit hat on that will be given to a cancer patient. Each participant is asked to donate 2 skeins of yarn and the company provides lunch for the Employees!
Take a look at the business who have participated in this wonderful program:
Asher Media learning to lunch and loom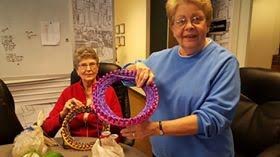 Elemetal Vault

Elemetal Vault decides to continue lunch and loom sessions and  First hats  are completed & they  learns to make flowers.
 Texas A&M University Commerce Tx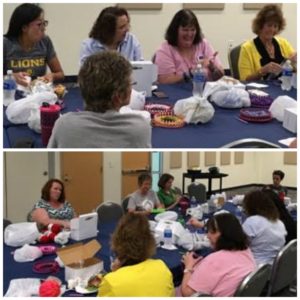 Reach Local